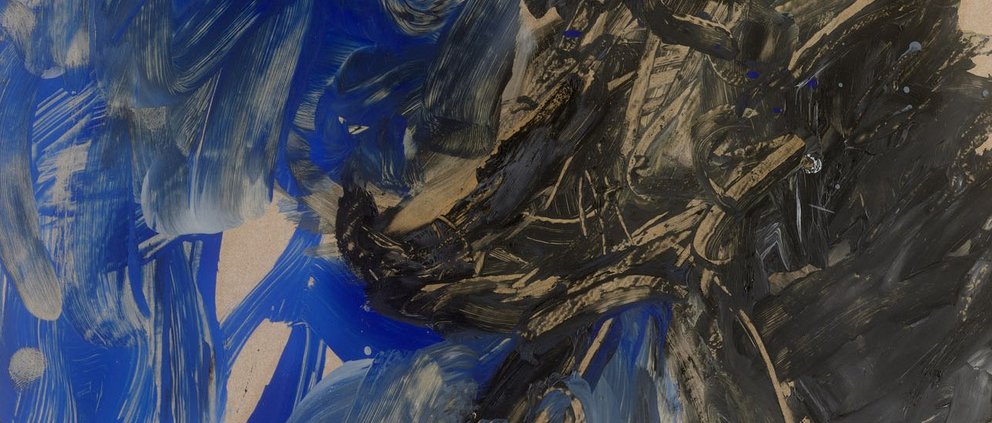 Sehgründe. The G. and A. Gercken Foundation and Collection
Since the 1950s Günther and Annemarie Gercken have been collecting contemporary prints, paintings and sculptures. In numerous publications these two art connoisseurs have also discussed the contents of the works they have collected.
DATES

23/04/2016—04/09/2016
text
Mr and Mrs Gercken are now giving a large part of their collection to a foundation that will be based at the Staatliche Kunstsammlungen Dresden. The foundation currently holds 30 paintings and more than 250 prints, and further works are to be added at a later date. To mark the establishment of the foundation, the Albertinum and the Kupferstich-Kabinett are presenting a selection from among this outstanding collection in an exhibition.
The title "Sehgründe" is a reference to an introduction written by Günther Gercken for an exhibition of works by Gustav Kluge at the Kunstverein Göttingen in 1996. "What would be the value of pictures," says Günther Gercken in his summary, "if they did not express that which is unspoken and is unspeakable. They can teach us to look properly by making that visible which we do not see directly or do not wish to see. […] The canvases are 'Sehgründe' (visual grounds), which draw the viewer's gaze into backgrounds and chasms." The profound interest of Günther and Annemarie Gercken in the visual grounds of the fine arts is a recurrent theme extending throughout their very personal collection. The works selected for the Albertinum invite careful scrutiny and contemplation.
[Translate to English:] text 2
The focal point of the exhibition consists of works from all periods of the creative career of Georg Baselitz, whose paintings, drawings, woodcuts and etchings have occupied an eminent place in figurative art in Germany since 1960. Along with works by Horst Antes, Anselm Kiefer and Markus Lüpertz, they constitute important items of figurative painting produced in the Federal Republic of Germany between the 1960s and 1980s. In addition, the exhibition also contains works by Armando, Felix Droese and Gustav Kluge. A second complex consists of paintings by younger artists such as Uwe Kowski, Carsten Nicolai, Frank Nitsche and Thomas Scheibitz as well as paintings by Valérie Favre and sculptures by Stephan Balkenhol.
Among the prints, which make up the largest group of works held by the foundation, lithographs and zinc etchings by Horst Antes are presented alongside works by Baselitz. In addition, works on paper by Felix Droese, Per Kirkeby, York der Knoefel and Carsten Nicolai as well as portfolios by Werner Büttner, A. R. Penck and Dieter Roth are on display. The prints also include numerous test prints or early impressions, many of which are being shown in public for the first time. A series of drawings by Antonius Höckelmann produced in 1970/71, which critically reflects the tabloid press of the period, is also on view.