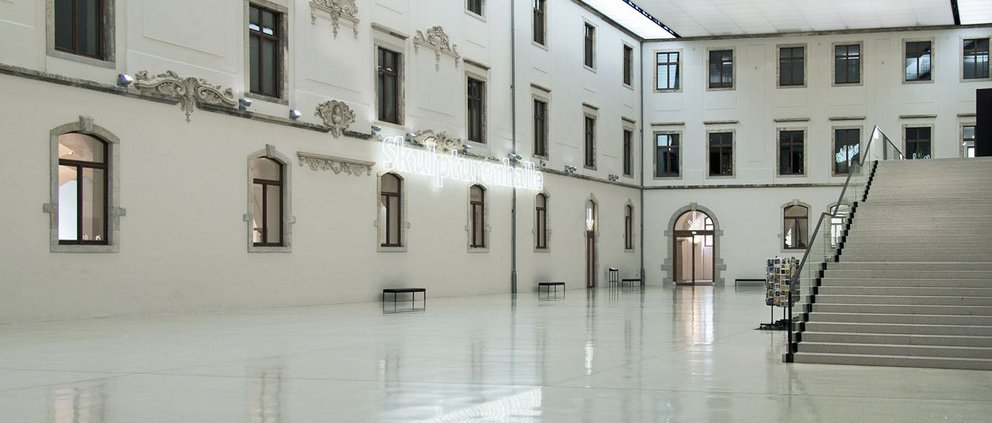 Oskar Kokoschka. Willy Hahn's private collection A Gift to the Kupferstich-Kabinett
The Staatliche Kunstsammlungen Dresden (SKD) have received a unique gift: 80 sketches and watercolours from Willy Hahn's private collection entered the Kupferstich-Kabinett's collection. The gift is thanks to the son of the collector Willy Hahn: Peter Hahn, the former director of the Berlin Bauhaus-Archiv. He has until now owned this collection, a significant one in terms of art history.
DATES

10/07/2014—07/09/2014
text1
The gift makes an excellent addition to the Dresden collection of 11 drawings, 94 prints and four folders. Oskar Kokoschka has a special connection to Dresden's Kupferstich-Kabinett. In 1919 he became a professor at the local art academy, where he worked until 1923. Soon the Kupferstich-Kabinett was keen to acquire the artist's works. In fact, Kokoschka gave some works to the museum as a gift, though these were seized during the "Degenerate Art" campaign.
Taking some exceptional examples, it shows how Oskar Kokoschka's drawings developed. This path leads from early figure studies made in Vienna to his self-portraits and the portraits from his time in Dresden, (marking a key moment), moving on to the landscapes and nature studies of his later years.
The SKD's contact with Peter Hahn goes all the way back to the extensive exhibition held on the topic of "Kokoschka and Dresden" in 1996. Some main works from the Willy Hahn collection have been on show at all the major international Kokoschka exhibitions in recent years. However, until now they have only been shown in their entirety once: in 2011, in the special exhibition Kokoschka as a Draughtsman. The Willy Hahn collection in Dresden's Kupferstich-Kabinett (Collection of Prints, Drawings and Photographs), followed by a second stop in the Rupertinum in Salzburg. One point worth emphasising is that Peter Hahn himself addressed the question of the works' provenance while preparing for this exhibition, and had his collection examined by experts at his own expense. This allowed him to rule out any idea that the collection might contain stolen Nazi art.
The musician Willy Hahn (1896–1988) gathered these pieces over several years of association with the artist as a friend, making them the backbone of his collection. Many of the works came about during the time Kokoschka spent working in Dresden and are thus directly linked to their new destination.
A variety of these drawings is currently on display at the Schaukabinett in the Albertinum.