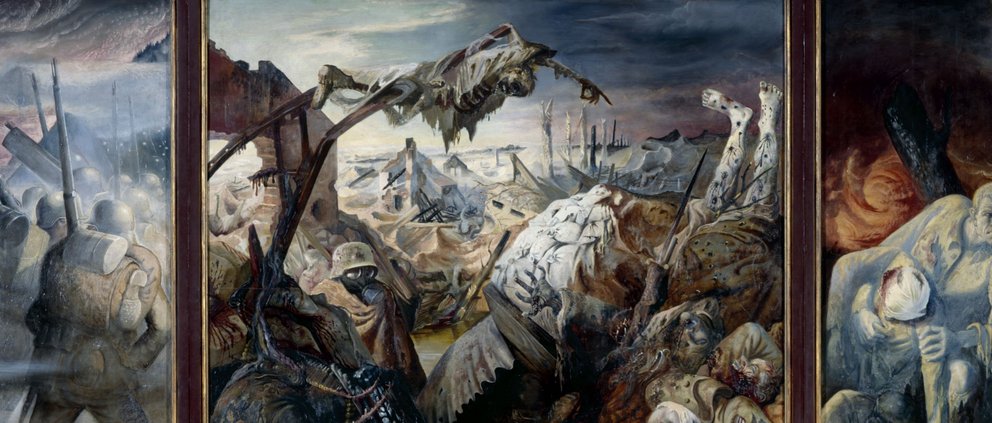 Otto Dix. DER KRIEG ("WAR"). The Dresden Triptych
The year 2014 will see the centenary of the start of the First World War. No other 20th-century artist dealt as intensively or as strongly with the First World War than Otto Dix (1891–1969). His shockingly realistic depictions of wounded and dead soldiers in the trenches have been imprinted in our collective memory.

DATES

05/04/2014—13/07/2014
text1
The huge triptych "Der Krieg" ("War", 1929–1932), hanging in the Galerie Neue Meister, is one of the key works of German realist painting from the 20th century. In the style of an Old Master, the four panels reveal the "great seminal catastrophe of the 20th century", showing troops setting off at daybreak (left panel), the battlefield as a place of death (central panel), soldiers returning from the hell of battle (right panel) and fallen soldiers resting in peace in a dugout (predella).

[Translate to English:] Bild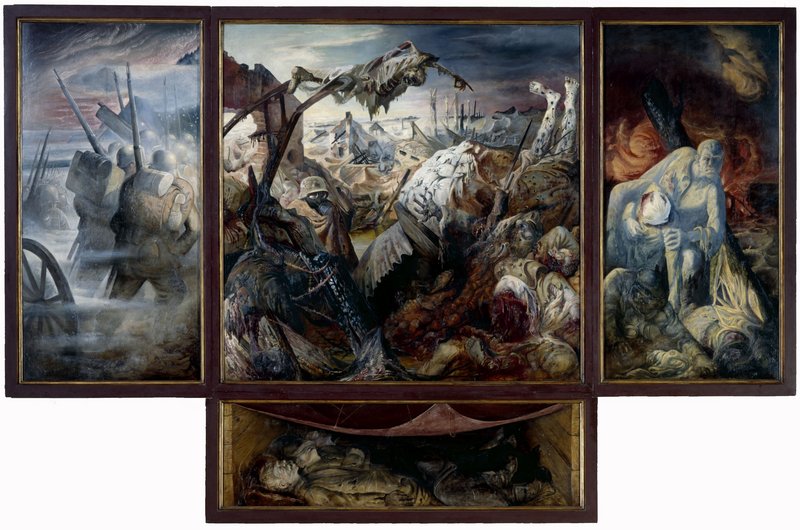 text2
In preparation for the exhibition, detailed examinations of the painting have been made since 2013 at the SKD's restoration workshops. Using x-radiography and radiology, key changes have been revealed between the underdrawing and the final version.


[Translate to English:] Film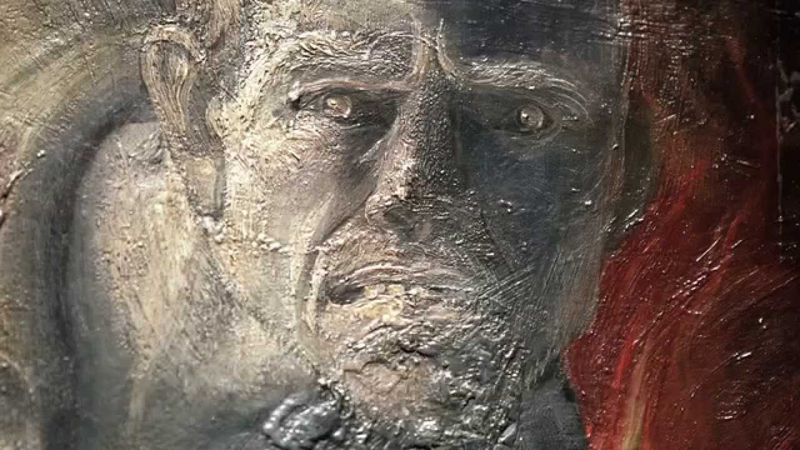 text3
Preliminary studies, drafts and the results of investigations into the painting techniques used reveal the astonishing development and painting process that the work went through from the initial sketches to completion. A selection of drawings and gouaches created by Dix at the front itself, where he served from 1915 to 1918, are accompanied by annotations based on new insights into his time as a soldier. The exhibition will include a copy of the 1924 portfolio Der Krieg (War), made up of 50 prints, from Dresden's Kupferstich-Kabinett (Collection of Prints, Drawings and Photographs). The display is rounded off by contemporary documents such as field service postcards and posters.


Sponsoren
media partner: Dresdner Neueste Nachrichten